Riley Alpine, Mentone, Monaco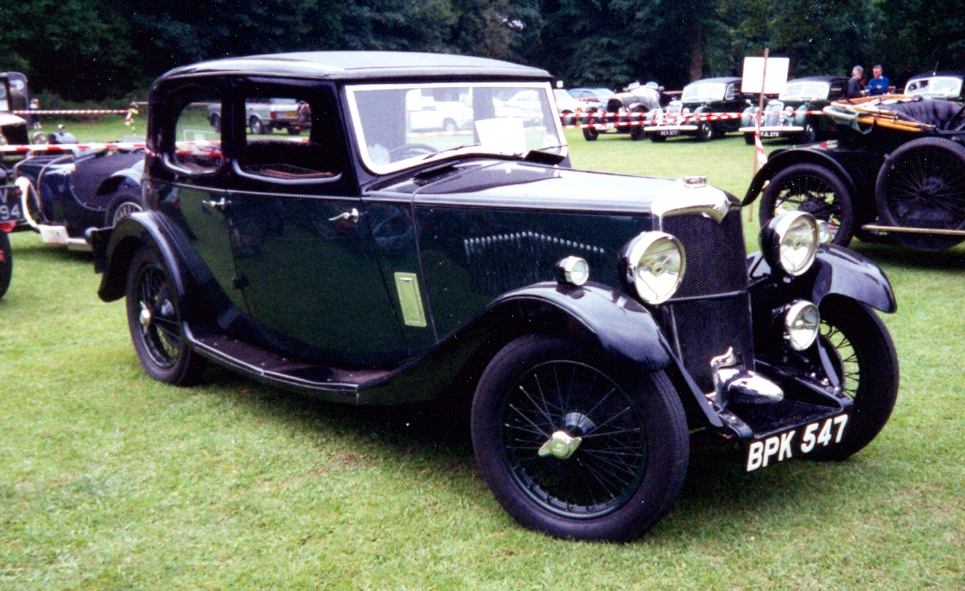 Chassis:
Monaco 9 1930-3
Alpine 14/6 1930-3
Mentone 12/6 1933-4

The Alpine started life as the basic 14/6 Saloon. For 1931, it was renamed the Alpine, while the Tourer was renamed the Alpine Tourer. The Alpine was available as either a Steel or Fabric body, and eveolved quite a bit during it's four year lifespan. It transformed from a square boxy shape, not unlike the smaller Monaco, to a rounded body with a projecting luggage boot.
It is unclear how late the Alpine body was fitted to the 14/6 chassis, although the last known 14/6's are Alpines. With the launch of the 12/6 chassis, Riley decided to fit the Alpine body as a quick and easy Saloon model, which they already knew had the potential to sell well. However, to give the impression of a new model it was named the Mentone. The Mentone was effectively replaced by the Adelphi body when that was launched on the 12/4 in summer 1935.