Riley RMA. (1945-52)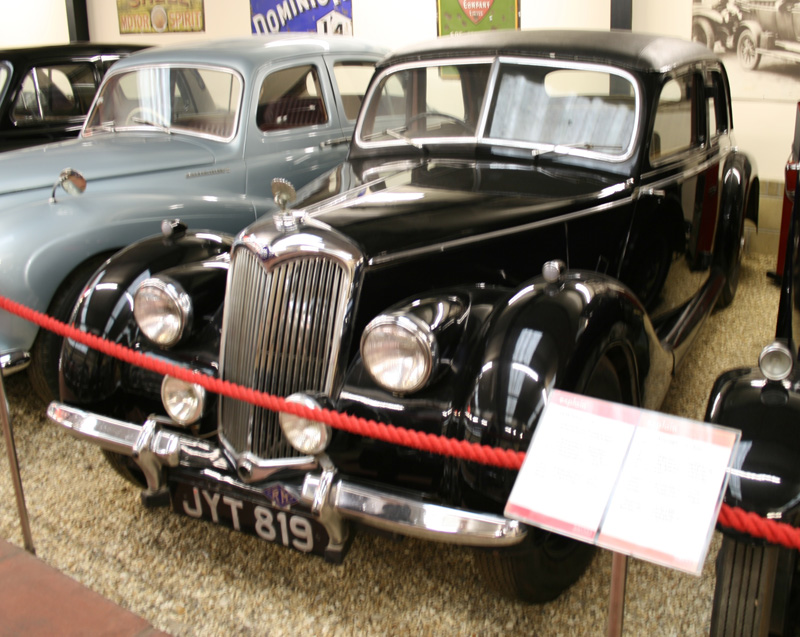 Riley RMA (JYT819) At Haynes Motor Museum, Sparkford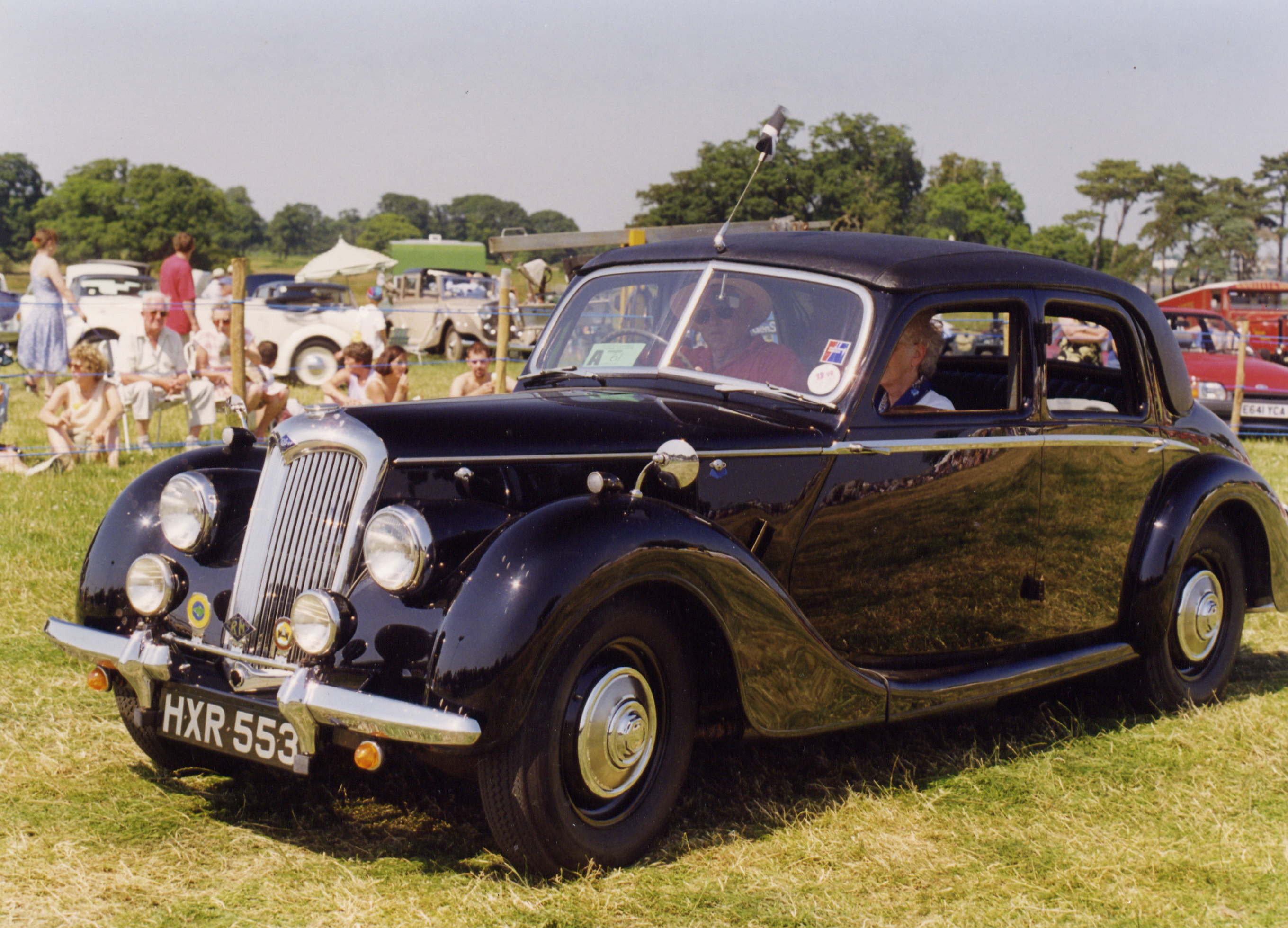 Riley RMA (HXR553)
Photo courtesy of Kenneth Harris



Launched directly after the War finished, this was the car that was due to be launched by Nuffield in the early 40's, but had been postponed, and honed to perfection during the war. The RMA used the excellent
Riley 12/4
engine of 1934, mounted on a development of the pre-war 16/4 chassis and with a body derived from the pre-war
Continental
model. However, despite all of these old and borrowed components, the model was a sensation on launch and can truly to be said the first all new car to be launched in the 1940s, with so many of those available from competitiors being re-hashed versions of the 1939 range.
When Launched, therefore, it was an instant success with Riley Fans, continuing many of the traditional Riley Features that had brought them such a loyal following.
The car was a full 5 seater, 4 door saloon with a graceful, sweeping body design over the tried and tested mechanics. True, there were a number of Morris / Nuffield components creeping in, but the RM series managed to remain different enough. An old Riley feature of fabric bodies made a come back, with the fabric roof covering, predating the Vinyl that was so popular in the 1970s. At the rear was a capacious (for the time) luggage boot, also housing the spare wheel. Twin fillers for the fuel tanks were a clever idea to allow easier fills - how many people wish for this today?!
The RMA was replaced in 1951 by the marginally facelifted RME, after 10,504 examples had been sold, making it the best selling of all of the RM series cars, accounting for nearly half the total.
Links
Darren Stone's 1948 RMA
ENGINE

High camshafts and push-rod 90-deg ohv engine
1496cc 4cyl
Bore 69mm Stroke 100mm
54bhp at 4,500rpm
Compression ratio 6.8:1
Carburation H2 SU

TRANSMISSION

Four-speed gearbox, Synchro on 2nd,3rd,4th.
Overall gear ratios:
1st 19.4:1 2nd 11.2:1
3rd 7.22:1 4th 4.88:1
Reverse 19.4:1.

SUSPENSION

Independent front suspension with twin wishbones, torsion bars and hydraulic telescopic dampers.
Semi Elliptic at rear

BRAKES

Girling Hydro-mechanical.
10inch dia drums.

PERFORMANCE

0-50mph 20.5sec
Standing ¼mile 23secs
Max Speed 81mph
Fuel Consumption 26mpg

DIMENSIONS

Wheelbase 9'4.5" (aprx 3850mm)
Track 4'4.5" (aprx 1320mm)
Length 14'10" (aprx 4510mm)
Width 5'2.5" (aprx 1560mm)
Height 4'9" (aprx 1420mm)
Turning Circle 30'
Tyres
Weight 24.5cwt
Fuel Tank galls

PRICE

£709 18s 4d.