Riley RMB. (1946-52)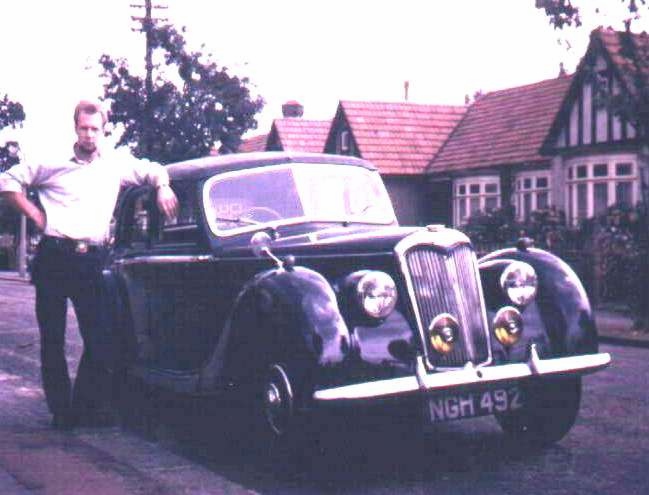 Riley RMB (NGH492)
Photo courtesy of Paul Reachill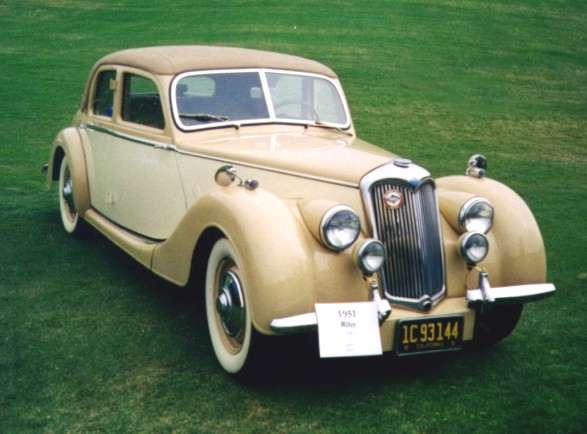 1951 Riley RMB
Photo courtesy of Jack Kerr




The RMB was launched several months after the RMA, in early 1946, although sales were slow to get started, with materials still in scarce supply. Identified from the
RMA
by the longer bonnet, and pale blue Riley Badge, the RMB was the RMA with Riley's excellent pre-war
Big Four
engine inserted under the bonnet. In 1948, the power was increased from 90 to 100bhp, which gave performance close to 100mph, in a car that was fast luxurious, and thanks to Nuffields ownership, cheaper than many competitors. Even so, Riley only found homes for 6,900 in 6 years.
The RMB was joined in 1948 by a Drophead Coupe (RMD), and Roadster (RMC) versions. The latter was designed for the American market, and available either with a 3-seater bench seat, or two individual bucket seats, whilst the drophead was a full 5 seater designed with the British market more in mind.
After about 6 years in production, the RMB was replaced in 1951/2 by the RMF, with many detail improvements.
Tim & Nicky Hunter's 1948 RMB (JYV809) 'Bessie'
ENGINE

High camshafts and push-rod 90-deg ohv
2443cc 16hp 4cyl
Compression ratio 6.8:1
Bore 80.5mm Stroke 120mm
90bhp at 4,300rpm
(100bhp at 4,500rpm from Oct. 1948 onward)
Carburation 2 H4 SU

TRANSMISSION

Four-speed gearbox, Synchro on 2nd,3rd,4th.
Overall gear ratios:
1st 15.0, 2nd 8.86,
3rd 5.83, 4th 4.11
Reverse 15.0

SUSPENSION

Independent front suspension with twin wishbones, torsion bars and hydraulic telescopic dampers. Semi Elliptic at rear

BRAKES

Girling Hydro-mechanical.
12inch dia drums.

PERFORMANCE

0-50mph 11.9sec
Standing ¼mile 21.1secs
Max Speed 91mph
Fuel Consumption 19.6mpg

DIMENSIONS

Wheelbase 9'11" (aprx 3010mm)
Track 4'4.5" (aprx 1320mm)
Length 15'6" (aprx 4710mm)
Width 5'2.5" (aprx 1560mm)
Height 4'11.5" (aprx 1480mm)
Turning Circle 36'
Tyres
Weight 28cwt
Fuel Tank

PRICE

£1,125 3s 10d.